Most Common Injuries from Bellevue Car Accidents
If you have been injured in a car accident, Metier Law Firm will be with you every step of the way to provide you with sound advice and help in every way we can. We understand that many injuries sustained in a car accident may not be initially visible after the car accident and some may have lingering complications for many years.
We will enlist the help of a team of experts in determining the full account of your damages and to get you the compensation for necessary medical treatments and therapies in the future. Call now to schedule a free consultation with our Bellevue car accident lawyers.
Blunt Force head trauma
Chest injury
Fractures
Wrongful deaths
Crushing injury
Spinal cord injury
Eye injury
Paralysis
Lost limb
Neck and back injury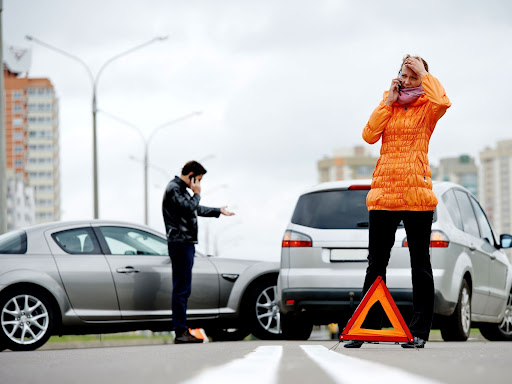 At Metier Law Firm, we fully understand that a serious injury can impact your life in many ways. Nevertheless, it doesn't stop you from getting the legal assistance you need to get compensation for your injuries. We have a skilled team of lawyers who specialize in car accident cases and can make the trip to your location to discuss the details of your case. We will visit your home, your work, or even your hospital. Call us today at (866) 377-3800
How Long Do I Have to Submit a Car Accident Injury Claim in Bellevue?
In Washington, you have three years from the date of the injury to submit a claim if you were hurt in an automobile accident (Rev. Code of WA 4.16.080). Even if the only damage is property, you only have three years from the collision date to file a claim for property damage.
In the worst instances, you only have three years from the date of the death to file a wrongful death claim.
Without prompt intervention by knowledgeable car accident attorneys, witnesses will quickly forget information about your auto accident, evidence at the site may be taken, dashcam or surveillance camera footage may be erased, and the evidence may be lost. Do not wait if an automobile accident causes serious injuries or a death – call an experienced Bellevue Car accident attorney today.
Is Car Insurance Required in Bellevue, Washington?
If a Seattle area law enforcement officer stops you, you must show proof that you have the necessary auto insurance. If you're unable to provide proof, you will be issued a ticket (traffic violation). When you begin or renew your car insurance, your insurance provider gives you a proof-of-insurance card. The required minimum car insurance liability limits for Bellevue are:
$25,000 for injuries or death to another person
$50,000 for injuries or death to all other people
$10,000 for damage to another person's property
If a driver without insurance causes your car wreck, the careless driver may be held liable for their conduct. It is possible to file a lawsuit against that party directly to seek compensation from them. However, those who opt out of insurance sometimes have very few assets available to cover a claim.
The plaintiff's own insurance coverage can be the solution in some circumstances. The purpose of uninsured and underinsured motorist coverage is to take over in the case of an accident involving an uninsured driver. The plaintiff's own insurance may cover the remaining costs, according to the applicable policy limitations, if the at-fault party is unable to pay the whole amount of the damages.
It is crucial to have a solid legal case and experienced counsel to preserve the plaintiff's rights because insurance companies may try to avoid paying out in order to save money.
Can I File a Claim if I was Partially to Blame?
Washington State applies "modified comparative negligence" (CO Rev Stat 13-21-111). This approach argues that a victim of an automobile accident may occasionally be entitled to financial recompense notwithstanding their own responsibility. A car accident victim will not be able to recover damages for their losses if they contributed 50% or more to the collision or crash. If a jury finds that the rider is less than 50% at blame, the total amount awarded will be adjusted accordingly.
For instance, if a jury finds a driver to be 10% at blame while incurring $100,000 in medical costs and other damages, they will only be awarded $90,000.