Metier Law Firm offers Comfort, Safety and Strength™ accident investigation and legal services
Even if injuries are not severe, our Portland, Oregon, car accident attorneys are aware that accidents can still be traumatic.
The days and weeks following an accident can be stressful because of the increasing medical bills, the damage to your car, and the lost income due to your inability to work. In the worst scenarios, you may even be dealing with the loss of a loved one.

This is when you deserve a legal team dedicated to providing Comfort, Safety and Strength™ for you and your family by fighting for your rights.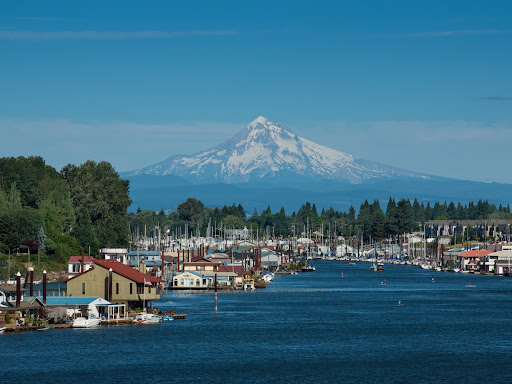 Car crash cases can be complex, particularly if multiple parties are at fault. In order to lower their payout, insurance companies will do everything in their power to persuade you to accept the lowest settlement. Every aspect of your claim can be addressed by a skilled Portland Car accident lawyer who is well-versed in Oregon law, ensuring you receive every dime you're owed.
The complexity increases if your Portland automobile accident claim turns into a lawsuit. Even if the defendant knows they caused the crash and wants you to receive their policy limits, their insurance company may still fight your claim until a jury or judge delivers a verdict. Don't wait until this point to consult with an attorney.
Metier Law Firm has over 40 years successfully fighting for the rights of injured victims in car accidents and other types of accidents:
Talk to one of our Portland car accident attorneys today about fighting for your future.
Life-altering Injuries Deserve Life-Changing Results
In some cases, people try to negotiate a settlement by themselves. Once the insurance company gets you to agree to a settlement, you can't go back to them for more money if more medical expenses come up.
In some cases, injuries from a car accident might need multiple surgeries. If you sign a settlement without accurately calculating your future medical expenses, you might not have enough money to pay for the extra surgeries.
This is why it's important to work with our car accident lawyers in Portland, OR, to help you with your case.
Our car accident lawyers have years of experience reading medical records, discussing treatment plans with medical experts and helping people with serious injuries.
We work with medical professionals to find out if you might need more medical care and how much it might cost. We also work with medical professionals to help figure out if your car accident injuries will require physical therapy, occupational therapy, cognitive therapy, or other types of ongoing therapy.
If you are getting therapy right now, your therapist can give us a good idea of how long you will need it. This can help us figure out a fair settlement amount. Also, if the kind of injuries you got in the car accident usually need physical and/or occupational therapy, we can have doctors testify about how long it usually takes for people with the same kinds of injuries to recover.
The insurance adjuster you'll be negotiating with will have experience reducing settlements. If you try to settle a case on your own, there's a good chance you won't get the money you deserve for things like medical bills, lost wages, and pain and suffering.
Hire a Portland car accident lawyer with Metier Law Firm today who has the experience, knowledge and resources to maximize your compensation and protect your future.
What Should You Do if You are Injured in a Portland Car Accident?
Car crashes are terrifying, especially if you have been severely injured. Most drivers won't be able to think clearly, while others may not even be ambulatory.
After any traumatic event, people can make mistakes remembering events or experience mild confusion from the prescription medications –any statement made to the insurance adjuster, even innocent reflexive statements, can hurt an injured driver's claim and prevent them from recovering the highest compensation owed.
The best things you can do after an accident are to:
Get to a safe place away from traffic.
Take photos and video of the scene and of your injuries.
Get medical attention at the hospital and from your primary care doctor.
Save everything you had on you and keep it all somewhere safe.
Make sure an official report has been filed.
Preserve all documentation, bills, receipts, etc.
Contact an experienced Portland car accident injury lawyer as soon as possible.
How Much Time Will I Have to File a Personal Injury Claim from My Car Accident?
Oregon has rules about how long an injured driver who has been hurt in a car crash has to file a lawsuit. This time limit, called the statute of limitations, is usually 2 years.
If you don't file your lawsuit within two years of the accident, you won't be able to seek any money for your injuries.
You have three years from the date of the event that caused a wrongful death to file a lawsuit in Oregon (ORS 30.020). Note that if someone is in the hospital for a while before they die, the time limit starts on the date of the injury, not the date of death. Also, keep in mind that this time limit changes if alcohol or a public entity is involved.
Don't wait until the time limit is close to file your claim – contact one of our Portland car accident attorneys today.
What are Most Common Causes of Car Accidents?
Although many passenger cars have state-of-the-art safety features that help prevent crashes, collisions still happen every day.
A car ride is never without the chance of a collision or accident. Knowing the most common causes of crashes might help drivers avoid those crashes.
Our Portland car accident attorneys have compiled a list of the most common causes below:
Dangerous lane changes
Running an intersection
Failure to yield
Failure to check blindspots
Driver inattention
Drug or alcohol use
Driving too fast for conditions
Reckless driving
Hazardous road conditions
What are the Most Common Types of Portland Car Accidents?
Our Portland car accident attorneys serve the entire state of Oregon and have seen many different car crashes. We investigate each one thoroughly to determine all liable parties involved to get our clients the most compensation for their severe injuries.
If someone else was careless or made a mistake that led to your car accident, you should be able to get money for lost wages, medical bills, and other damages.
Our Portland car accident lawyers serve the whole state of Oregon and have seen many different kinds of crashes. We look into each one carefully to find out who is responsible and get our clients the most money for their serious injuries. The different types of car accidents we have handled include:
Single Car Crashes
Cornering related car accidents
Intoxication
Multi-vehicle crashes
Speed related car accidents
Vehicles making Left turns in front of cars
Head on collisions
Lane switching
Intoxication
What Kind of Compensation Can I Get from My Car Accident?
When two cars get into a collision, the driver who was at fault and their insurance company have to pay for the damage. Even if the police report says that the other driver was at fault, the insurance company may not agree.
When this happens, you need proof that the other person is to blame. Your Portland car accident lawyer has professional investigators who will work hard to prove your case and how much money you are owed. You can be compensated for any or all of the following:
Medical expenses
Estimated future costs of medical care
Lost wages
Reduced earning capability
Repairs to your car
Pain and suffering
Permanent disability
Loss of consortium
Decreased quality of life
Mental anguish
Can I File a Car Injury Claim if I was Partially to Blame?
Oregon is a "fault" state, and there are two ways to get paid for an accident: an insurance settlement or through a court verdict.
Police officers aren't experts on traffic accidents, so it's important to know that even if a police report says the other driver was at fault, insurance companies can and have disagreed with the report.
During the insurance claim process, your case will be taken care of by an adjuster or representative. The representative will look at all the evidence, such as witness statements and medical records, to figure out if the accident was caused by the policyholder or not.
Proving the negligence of the other driver in a lawsuit isn't a simple process. Your Portland car crash attorney will need to provide evidence to establish the following four elements:
The at-fault driver owed you a duty of care. All drivers have a duty to follow the law and drive safely.
The at-fault driver breached his or her duty of care through a negligent act or failure to act.
The at-fault driver's breach of duty caused your accident.
You sustained damages in the accident that you can collect in your lawsuit.
Evidence such as surveillance footage, witness testimony, police reports, and medical records can help you prove these elements and establish your right to compensation.
We won't accept or reject any offers - you will make the final decision to accept or reject a settlement offer. Your Portland Car Accident Attorney will ensure you have the information needed to make a well-informed decision. Metier Law Firm's goal is to fight for the best possible outcome for your case.