On May 20, 2022 a Colorado jury returned a $4.5 Million verdict for a plaintiff who fell from the dismount platform of a high ropes course, breaking both of her legs and her wrist. The plaintiff, a classically trained musician and avid adventurer, was left unable to truly play her beloved instrument or hike more than about 2 miles. Metier Law Firm's trial team of
Mike Chaloupka
,
Becca Fisher
, and
Tom Metier
represented the plaintiff during the five-day trial in federal district court.
The plaintiff was 28 years old when she visited an outdoor focused camp and retreat center in the Colorado mountains for a large family reunion. About a month prior to arrival, plaintiff and her family members had the option to sign up for a variety of activities, including the high ropes course, and were required to sign a liability waiver of all claims arising out of their activities at the camp. Unbeknownst to the group, the camp had changed the dismount platform for the high ropes course about three weeks before their family reunion, and removed critical safety features including both a continuous safety cable and rope belay which previously kept participants "on belay" until their feet were touching the ground. The redesigned platform left participants on a 2 foot by 2 foot platform, 10 feet in the air, disconnected from the continuous safety cable, with no rope belay, and required them to climb down an extension ladder with no safety mechanism to prevent a fall from height.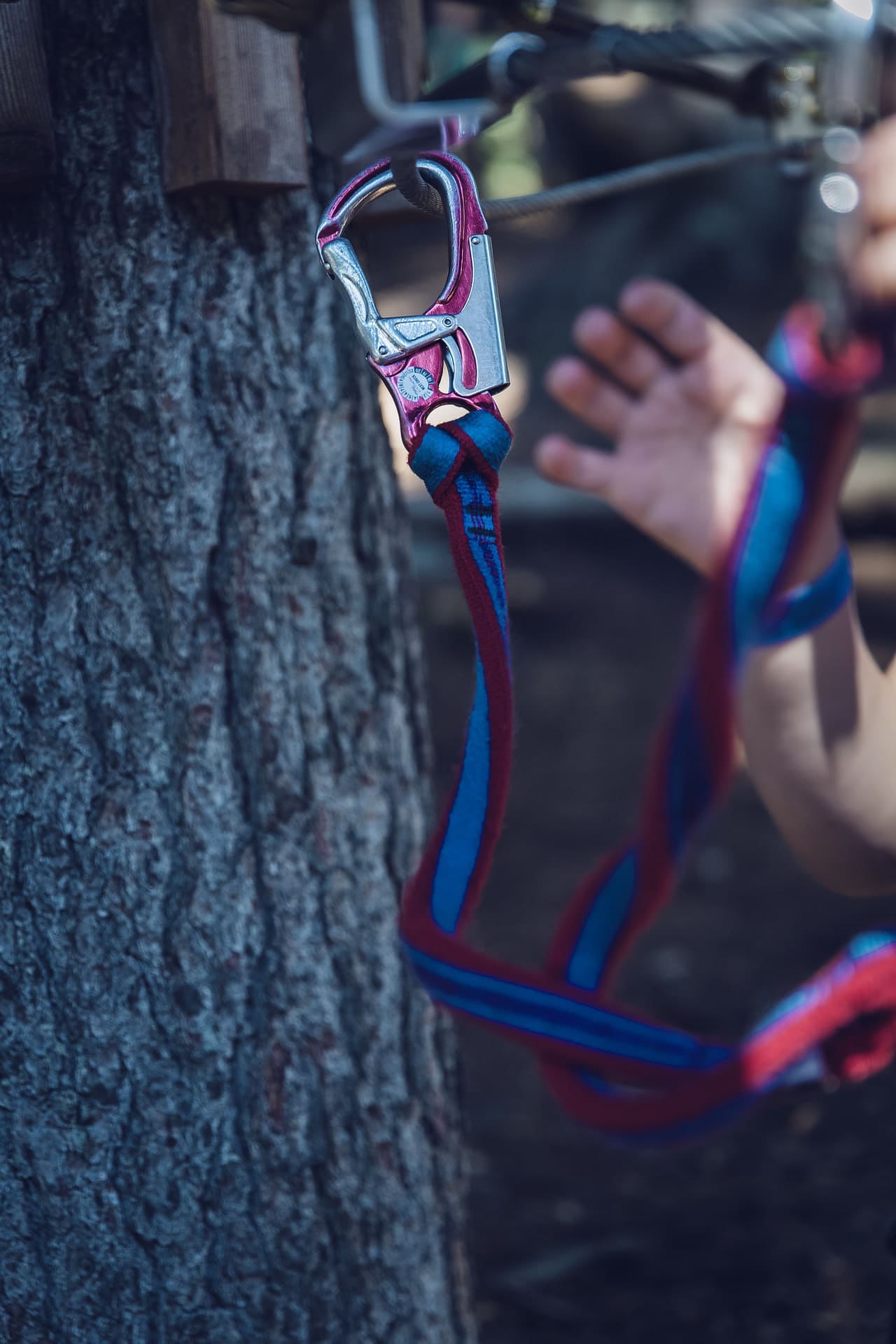 And a fall from height is precisely what happened. With permission, the plaintiff "zipped" across the final element of the course—a short 15-foot tightrope—toward the 2x2 dismount platform using her pulley attached to the continuous safety cable system. While she was able to get both feet on the platform, she never found her balance, and in the second the plaintiff realized she was falling, she grabbed for the tether that was supposed to attach her to the continuous safety cable. But instead of breaking her fall, the pulley slipped off the end of the cable—as intended—and the plaintiff crashed into the hard forest floor.
Because the plaintiff had signed a waiver, she was required to prove that the camp had acted "willfully and wantonly," and not just negligently. In other words, the plaintiff had to prove that the camp knew that the redesigned dismount platform was dangerous and had participants like the plaintiff use it anyway, in reckless disregard of the safety of those participants. Despite this heightened burden, the trial team was successful and obtained an amazing outcome for our client.
At the end of trial, the jury found in favor of the plaintiff. She was awarded significant money damages—$4.5 Million—to compensate her for past and future medical expenses, past and future lost income, pain and suffering, loss of enjoyment of life, and permanent impairment.